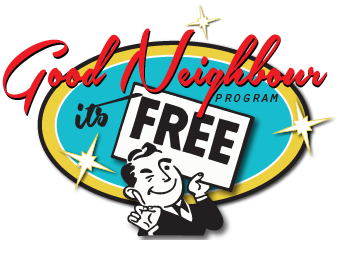 Vancouver is Special
is all about the people and places that make up the uniqueness of a neighbourhood. These days we don't always get the chance to get to know our neighbours the way we would like to. So
Vancouver is Special
has created a Good Neighbour Program to introduce the people and places in each neighbourhood to each other. It's really simple and free.
Here's what's involved, we give you ad space for free on our website and we'll even create the ad for you at no charge. We get thousands of hits a week from people living in your area and surrounding areas so there is significant value to your ad. In return, you provide a product or service from your business this can be anything from free coffee for two to dinner for two. We will pass it on to the people who reside in the neighbourhood your business is in. We do this through social media and sometimes by simply going up to someone and telling them that your business would like to pay it forward.
It's a nice way to say hi to your neighbours while also introducing neighbours to your business.
There is no cost … after all that's what good neighbours are for!
Interested? Then drop us an
email
and will be sure to get back to you!